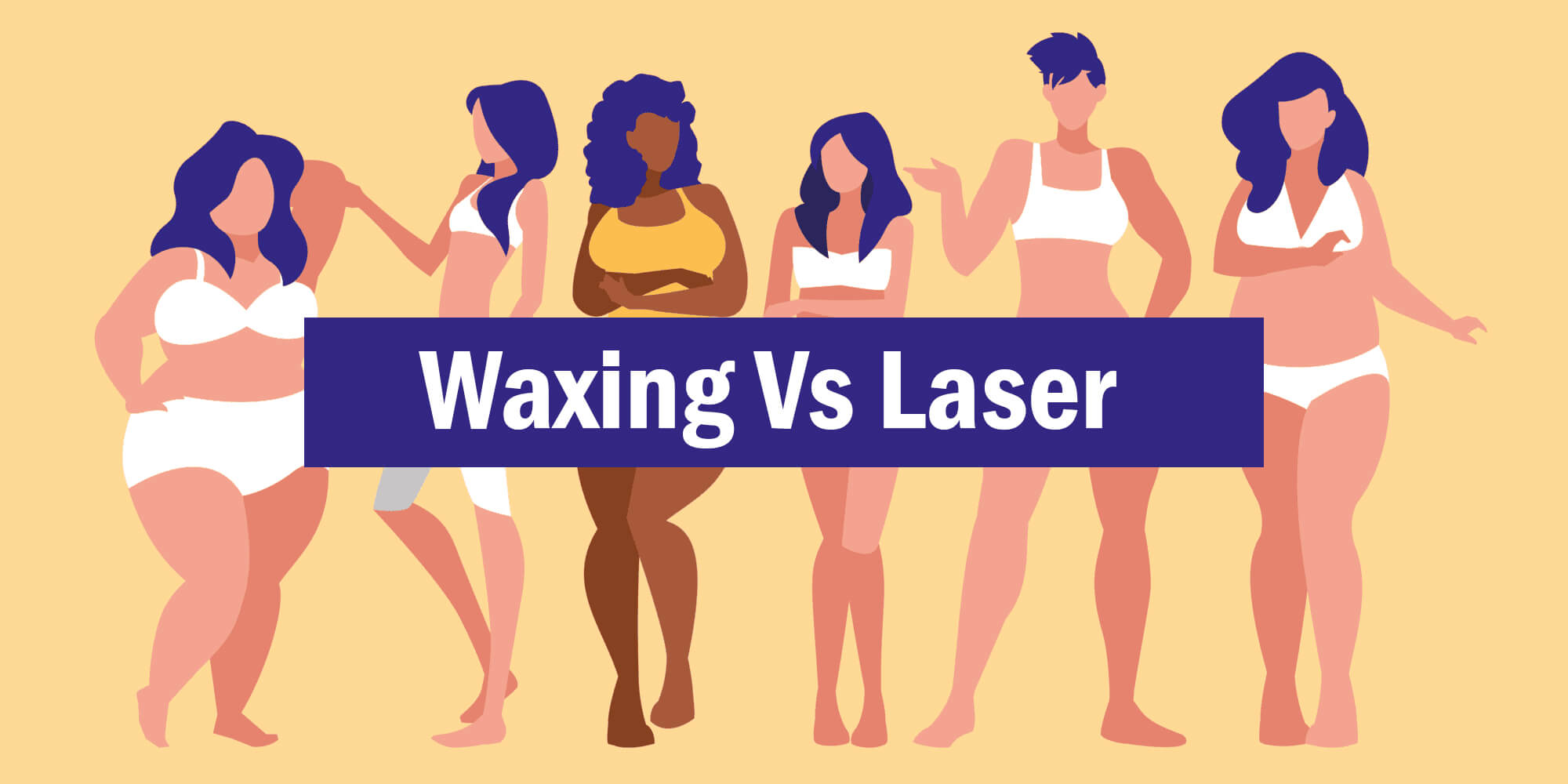 Waxing or Laser? 
1. What is waxing? 
waxing is a temporary method of hair removal which has longer results than normal razor shaving. Waxing Sometimes is a painful process. 



2. What is laser Hair Removal treatment?
It is a very long-lasting method of hair removal which can be permanent in some cases as well.It usually takes 6-8 sessions to get the desired results. 



3. What are the Cons of waxing? 
Painful process 




Not a permanent process 




Not appropriate for men




Leads to Skin irritation & redness if you have sensitive skin.



4. What are the Pros of waxing? 
Removes Dirt , Tanning & Pollution from Skin. 




Lower cost. 




Smooth Skin. 




Last upto 3-5 weeks Depends on your growth. 



5. What are the Demerits of laser ?
Expensive Process 




Risk of skin infection 




Crusting. 



6. What Are the Merits of Laser? 
Relatively Hurt 




Permanent Hair Removal 




Saves time




Smoothen Skin



7.Is laser more painful than waxing? 
Laser hair removal is not much plaintive and a lot more tolerable. Compared to waxing. 



8.Which one is better waxing or laser? 
Both have their own pro's and Con's It only relies on you whatever you like.